Welcome to the Astroparticle Physics Group
AG Marc Schumann

We conduct experimental research to solve some of the most challenging mysteries in modern physics: the discovery and subsequent characterization of dark matter. So far, dark matter has not yet been detected directly and the expected interaction rate in our detectors is extremely small. We develop and operate detectors with an extremely low background to search for dark matter.


The group is involved in several experimental projects
The astroparticle physics group...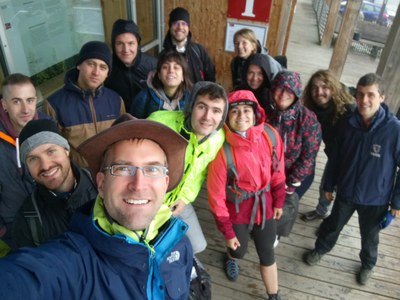 Group Event October 2020
From left to right: Justin, Fabian, Sebastian, Robin, Marc, Mariana, Darryl, Patrick, Julia, Arianna, Julia, Anne, Johannes. [missing] Horst, Matthias, Daniel, Alexey, Jaron, Diego, Francesco, Florian, Oscar, Manisha.